Mauka Digital Celebrates Three Years in Arizona
PHOENIX, AZ (Mauka Digital) NEWS RELEASE
9:30 EDT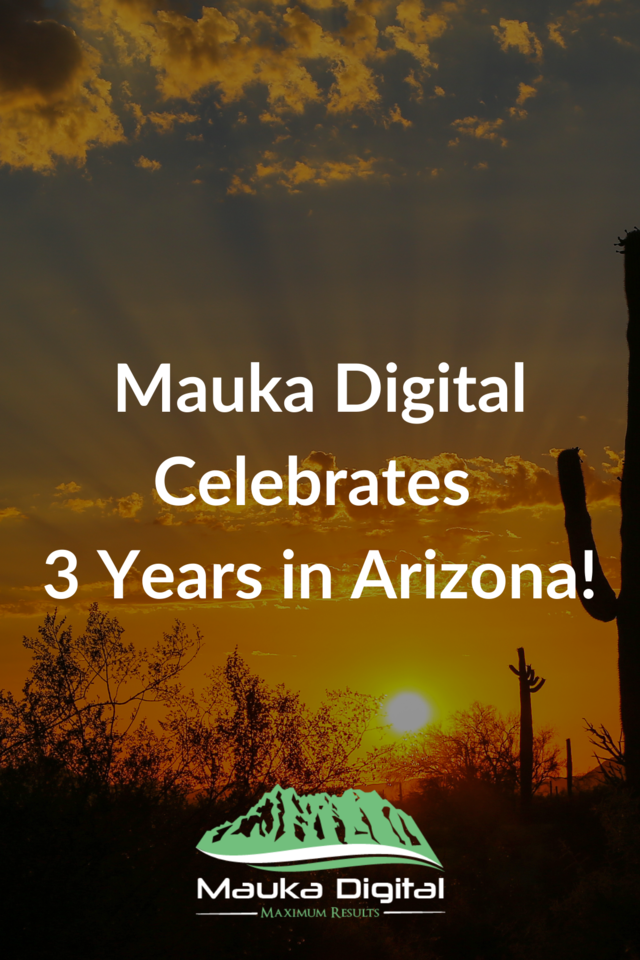 Mauka Digital is now celebrating their third year since opening their office in Arizona. A full service digital marketing and software development agency that was founded in Honolulu, Hawaii has now expanded onto the mainland, providing high-quality digital services and technology solutions to customers worldwide.
Having an office in Arizona has allowed Mauka Digital to double their revenue over the past three years and better support their customers located globally.
Their digital services include everything from brand development, search engine optimization, website development, and content marketing, as well as an entire suite of technology services, such as application development, artificial intelligence, machine learning, and marketing automation.
Mauka Digital works with businesses across several industries including retail, software, non-profit, liquor and wine, hospitality, and more. One recent customer success story really hit home when they helped a church and school replace their CRM and billing system.
This custom implementation helped them gain 100% transparency on reporting across the entire non-profit organization, all while cutting the overall cost by thousands per year. Helping a business run more efficiently with technology and automation can help them further their mission and vision in a way that's never been done before.
"To see this type of expansion during a tough economic time has been remarkable, and it's really allowed us to keep serving our customers during a time when going digital is crucial to a business. We love working with customers who are passionate about what they do and want to take their marketing to the next level using the best digital marketing tools and strategies available." — Jamie Sheppard, President at Mauka Digital
With more and more businesses going online, there's no better time to revamp your digital strategy than now. If you're interested in working with Mauka Digital, visit maukadigital.com to set up a free consultation.
About Mauka Digital: Mauka Digital is a full-service digital marketing and technology agency with its flagship office in Honolulu, HI and their newest in Phoenix, AZ. They offer a full suite of services to help their clients create new digital opportunities and optimize existing digital assets. With over 10+ years of experience in the industry, Mauka Digital team is a goal-focused agency that always puts customers first.
Share this News Release