Introducing Nk'Mip Cellars
(District Wine Village) NEWS RELEASE UPDATED
19:29 EST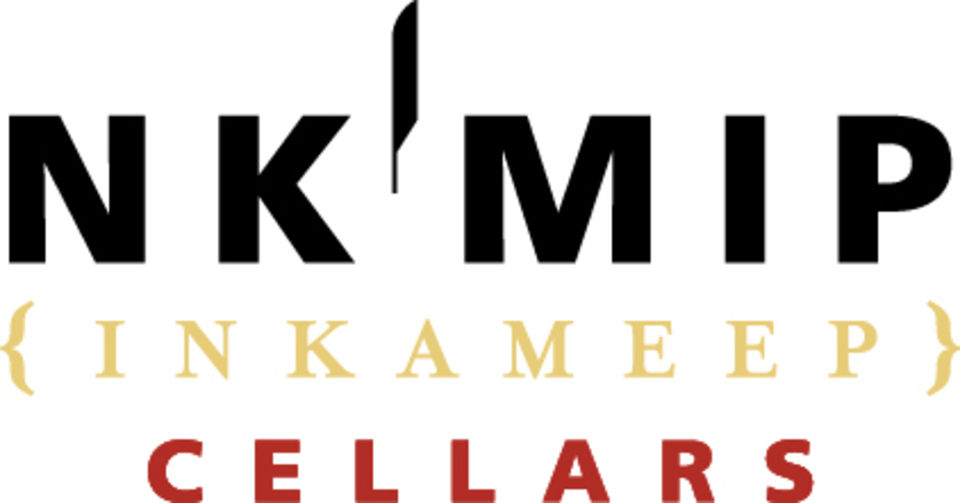 As we move forward into the summer months and open our doors to visitors, we look to announce more winery partners. One we are proud to introduce and excited to share with everyone is Nk'Mip Cellars!
"We are proud to have Nk'Mip Cellars at the District Wine Village. They are working towards the same goal of supporting artisan culture within the South Okanagan," said Matt Kenyon, "This gives us an opportunity to work with the Osoyoos Indian Band members and learn more about the deep connection of the Osoyoos people and their land."
Here is a little more about why they chose to join us and who they are.
At Nk'Mip Cellars, we are the dedicated guardians of a proud legacy. As the first Indigenous-owned and operated winery in North America, we are inspired to express our culture in everything we do. Our Winery & new satellite tasting experience at the District Wine Village are both bold celebrations and strong reflections of our commitment to authenticity and deep respect for our land, our colourful past, and our partnership with the Osoyoos Indian Band. We extend an invitation to discover, not only the international award-winning wines we produce, but also the relentless spirit and remarkable history that inspire them.
Land acknowledgement is at the heart of Nk'Mip Cellar's mission and we're so excited to extend our footprint with our new space at the District Wine Village in the South Okanagan.
What made you choose District Wine Village?
"Given that Nk'Mip Cellars is a winery partnership with the Osoyoos Indian Band and this new wine village also sits on Osoyoos Indian Band land, we knew our presence was important and a great way to connect with new consumers", shares Justin Hall, Head Winemaker at Nk'Mip Cellars and a proud member of the Osoyoos Indian Band. "Nk'Mip is so proud to be a part of the District Wine Village experience and to share our international award-winning wines and rich Indigenous heritage with visitors of Canada's first wine village! It truly is a one-of-a-kind experience."
What is it about the Village concept that you were most excited about?
As both Nk'Mip Cellars and District Wine Village sit on Osoyoos Indian Band land, with this new tasting experience, we seek to further tell the story of the land and its deep heritage through acknowledging where this land comes from. We are so excited to tell this story to all the new consumers we'll be touching through the village! When entering our space, each visitor can experience an elevated food and wine tasting featuring cuisine inspired by Indigenous ingredients and paired with a flight of four award-winning wines. Most importantly, each visitor will be able to acknowledge the very land they are standing on – a land that allows them to sip each Nk'Mip Cellars wine.
What was the first product released this summer?
Nk'Mip Cellar's first release of the summer is Justin Hall's 2020 Winemaker's Rosé – a blend of 45% whole cluster pressed Syrah and a 55% saignée of Syrah, Merlot and Cabernet Sauvignon. This rosé is light with aromas and flavours of tropical fruits, melon, and red berries. We only have a small amount this year and we're so excited to be sharing it with the District Wine Village! It's an elegant yet bright Summer sipper.
What are your favourite pairings for your wines?
You'll get a chance to try some of our favourite pairings at the District Wine Village. We love the wine and food flight we've created, all inspired by the land we stand on! Below are some pairings we love, and we'll be sharing some of these with you when you come visit us!
Qwam Qwmt Riesling – paired with duck pâté and pickled pears on a Raincoast Crisps cracker
Winemaker's Rosé – paired with fermented root vegetables served on a spoon with tomato panko mint
Winemaker's Talon – paired with mushroom conserva, served on a crostini
Qwam Qwmt Riesling Icewine – blueberry icewine preserve, served on pork crackling with popped sorghum
Key Team Members:
Justin Hall – Head Winemaker
Sally Sharpe – Regional Manager
Celeena Sayani – Brand Manager
Share this News Release