Introducing Valley Commons
(District Wine Village) NEWS RELEASE
19:32 EST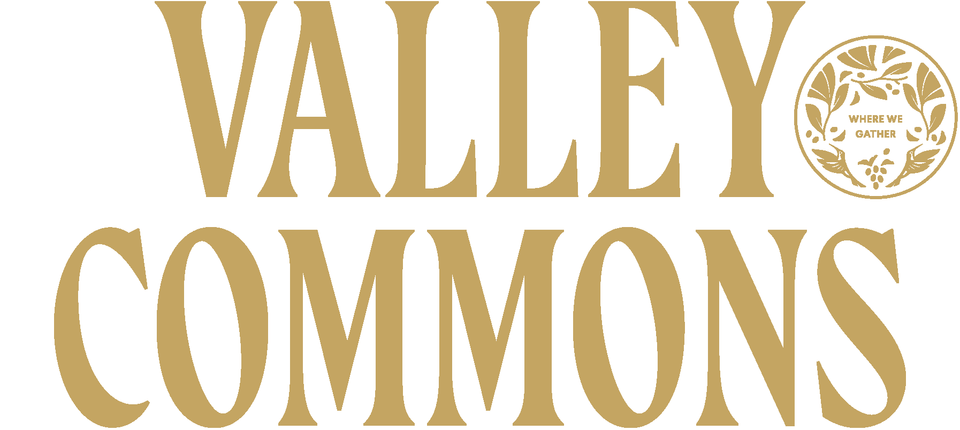 Summer has arrived and we are excited to announce a new winery opening in August, Valley Commons. Read their story here and learn about what brought them to the Okanagan and the District Wine Village.
The names Kyla Richey and Rudy Verhoeff may sound familiar to you – that's because for the past decade they have competed internationally as part of Canadas Men's and Women's National Volleyball teams. The couple have always dreamed of owning a business together – something that involved bringing people together, coming as you are, enjoying delicious food and drink. Perhaps it would be a café or a restaurant or a winery. On their return to Canada in 2020, an opportunity arose to purchase land in the Fraser Valley and they decided to plant a vineyard and create a winery. When they were in the Okanagan researching the wine business, they heard about the soon-to-open District Wine Village and decided it would be the perfect home for their new winery.
They signed the lease and shared the exciting news of their discovery with Rudy's brother who owns Fraser Valley-based Trading Post Brewing & Eateries. He liked what he heard, and Trading Post will also be part of District Wine Village.
In Valley Commons, Rudy and Kyla are creating a welcoming space to showcase their delicious wines and they are looking forward to sharing them with visitors and Okanagan residents. Visit Valley Commons' website at www.valleycommons.ca to sign up for our newsletter and get advance information about our wines and when they'll be available online.
What made you choose District Wine Village?
At Valley Commons it is important to us to base our winery in the Okanagan, as we believe it is the most exciting wine region in North America. The District Wine Village (DWV), with its beautiful facilities and fabulous setting, is an ideal location for us. Our team's personal commitment is to build friendships and create community and we look forward to working and building relationships with the other 'villagers' and visitors alike.
What is it about the Village concept that you were most excited about?
The tagline for Valley Commons is 'Where we gather.' Our Valley Commons team strongly believes that friendships and family ties are strengthened, and community is created, when people gather to enjoy a glass of wine and good food. The name and concept 'District Wine Village' says it all – a village IS community. DWV's community is composed not only of those who work at its wineries, restaurant, and brewery, but also of the many visitors who come to enjoy and experience these amenities plus DWV's event spaces and beautiful open plaza. The District Wine Village values perfectly align with those of Valley Commons and we are so excited to be part of this community. We can't wait to welcome visitors to our tasting room and introduce them to our beautiful wines.
What will be your first product released this summer?
We are thrilled to unveil our 2020 vintages – Garden Society, a premium red blend; Harvest Table, a white table blend; a Cabernet Franc, a Pinot Gris, and a Rosé. While under construction, our inaugural vintages were made by Mark Simpson of BC Wine Studio. Starting with the 2021 vintage, wines will be crafted by winemakers Bill Adams and Pascal Madevon.
What are your favourite pairings for your wines?
Here at District Wine Village we are so fortunate to have an eatery right on site – we love putting our wines with their menu of seasonal items. For instance, our 2020 Harvest Table White beautifully complements their Burrata Plat while our 2020 Rosé is perfect with the Duck Confit Pizza. Our 2020 Garden Society Red Blend is a great match for the Charcuterie Box. We highly recommend you try our Pinot Gris with the Falafel Bites and our Cabernet Franc is wonderful with the Four Cheese Pizza.
Our versatile flavours will match up to a range of cuisine. At home, we invite you to share our wines with those you love to spend time with most.
Key Team Members:
Kyla Richey and Rudy Verhoeff – Owners
Levi Gogolinski – General Manager
Bill Adams – Winemaker
Pascal Madevon – Consulting Winemaker
Make sure to follow Valley Commons on Instagram and check out their website
Share this News Release